Ok, here is my first attempt at posting picture...
Here is the wear mark I was talking about. The rifle is brand-new and came out of the box like this. Again, I don't mind the wear mark at all, just that the cover won't close and this seemed to be an interesting symptom.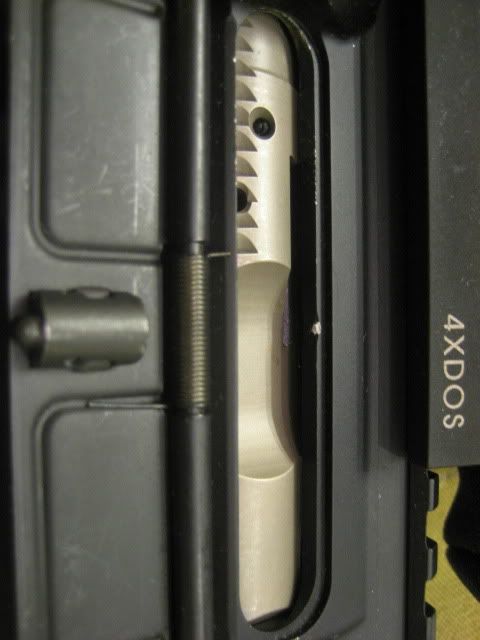 Here is a close-up of the same mark and the slight indentation I mentioned.
This is a close-up of the cover pin itself.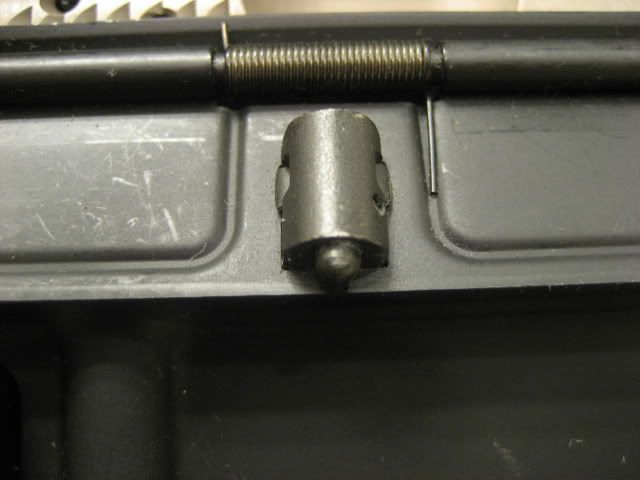 And this is me pressing down fairly hard on the cover trying to close it.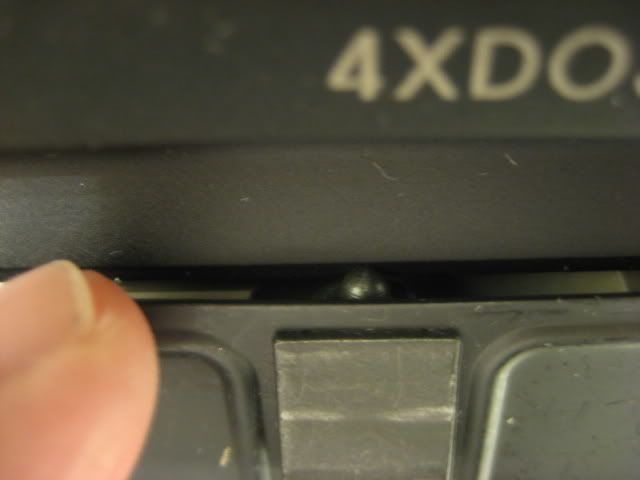 Any thoughts? I'd hate to return it to LWRC for a simple little fix I could do myself. BTW, I tried TW25B on the pin, plus quite a number of depresses, but it still didn't get any better.[/img]